WHAT IS DERMAPLANING
Dermaplaning is a cosmetic procedure that involves using a sharp blade to scrape away the top layer of skin lightly. This exfoliation process can help to improve the appearance of fine lines, wrinkles, and acne scars. In addition, dermaplaning can also help to remove vellus hair (sometimes called "peach fuzz") from the face. 
Although dermaplaning is sometimes performed at home with a razor, it is best to leave this procedure to a certified professional. Inexperienced individuals may cause undue damage to the skin if they are not careful. When performed correctly, dermaplaning is a safe and effective way to improve the complexion.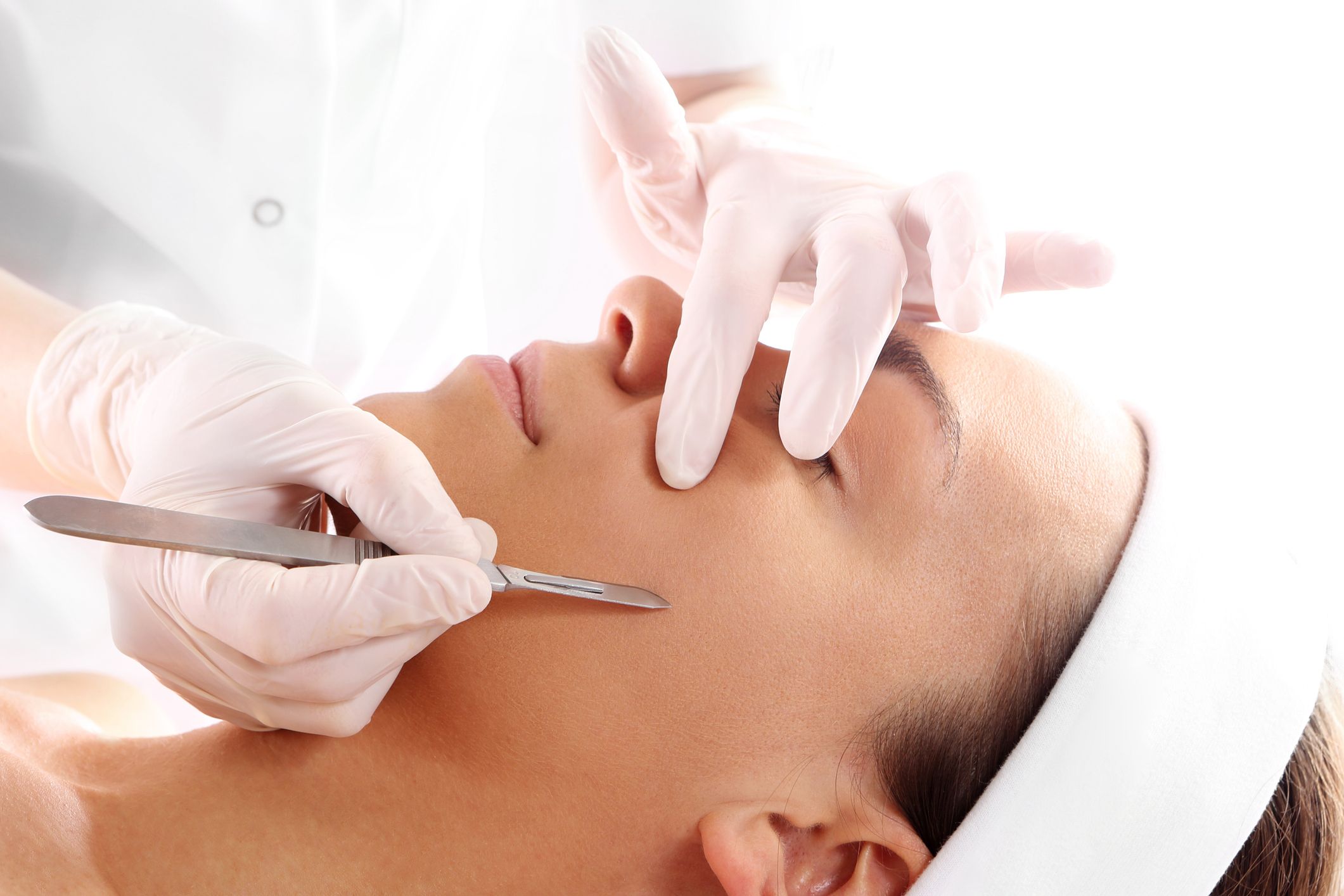 IS DERMAPLANING JUST SHAVING? EXPLAINING THIS TO YOUR CLIENTELE
No, dermaplaning is not just shaving. Shaving involves removing the hair from the skin's surface, while dermaplaning uses a sterile surgical scalpel to remove the vellus hair (peach fuzz) and the top layer of dead skin cells. 
WHAT DOES DERMAPLANING DO TO YOUR CLIENT'S SKIN?
This exfoliating treatment can be used on all skin types and provides numerous benefits, including brighter skin, smoother texture, and reduced appearance of fine lines and wrinkles. In addition, dermaplaning can help makeup go on more smoothly.

THE BENEFITS OF DERMAPLANING

While results can vary from client to client and depends on existing skin conditions, most benefit from: 
Softer, radiant skin

Better penetration of skincare products

Removal of peach fuzz

Cleaner, smaller pores

A reduction of the appearance of spots and acne

Smoother makeup application

Diminished fine lines
WHAT PRODUCTS AND TOOLS DO YOU NEED FOR YOUR SALON?
When it comes to dermaplaning in your salon, nothing is more important than having a quality scalpel in hand. The blades on these tools are razor-sharp and explicitly designed for dermaplaning treatments, making them ideal for safely removing dead skin cells and stray hairs from the face. 
To ensure safety, it's best to buy your own scalpel handle and blades individually. This allows you to replace each blade after every client, ensuring that old particles and hairs won't be present on subsequent clients' skin. 
In addition to the right tools, you'll also need a simple technique, like wrapping the blade in tissue, for removing the blades after completing the treatment, and an appropriate disposal box to keep things hygienic. With all of this in place, you'll be ready to give your clients the best possible dermaplaning experience!
WHAT TYPE OF TRAINING DO YOU NEED FOR DERMAPLANING?
As any beauty professional knows, exfoliation is essential for any skincare routine. International Beauty Institute offers a comprehensive dermaplaning course covering everything from theory to practical application. This course is offered online!
It is ideal for aestheticians looking to add to their service menu or treatment portfolio. With our expert instruction, you'll learn how to perform this advanced exfoliation technique safely and effectively.
WHEN SHOULD YOU OFFER DERMAPLANING TO YOUR CLIENTS?
The best time to offer clients a dermaplaning treatment is before other skincare treatments. This is because the skin is at its most receptive state after dermaplaning and before and during a facial or other skin care treatments, like a chemical peel. During this time, it is primed to absorb all the beneficial serums, oils, and moisturizers being applied to it, allowing these products to work more effectively and deliver maximum benefits to the skin. 
By starting with a dermaplaning treatment first, clients can be sure that their skin will be in the best possible condition for their other skincare services. This ensures optimal results for those services and makes for an overall enhanced skin care experience for the client.
Another good time for dermaplaning is just before a special event or big photoshoot, as the treatment can help to minimize the appearance of fine lines, discoloration, and wrinkles. Ultimately, whether you are offering dermaplaning to your clients or trying it out for yourself, keeping these factors in mind will ensure that you get the most out of this highly effective skincare treatment.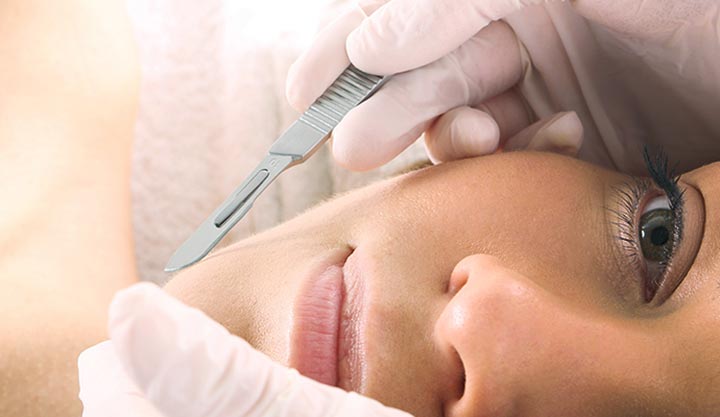 HOW OFTEN CAN YOU PERFORM DERMAPLANING ON YOUR CLIENTS?
Most aestheticians recommend waiting at least four to six weeks between treatments, though some may recommend longer intervals for those with sensitive skin. You should never perform a dermaplaning treatment on a client with an active breakout. 


FREQUENTLY ASKED QUESTIONS
HOW LONG IS THE TREATMENT?
Dermaplaning is usually quick and easy, taking around 30 minutes, with no required downtime.


WILL DERMAPLANING CAUSE BREAKOUTS?
For some people, dermaplaning may trigger breakouts due to an imbalance in their skin flora or other issues with their skin's natural composition. On the other hand, certain types of skin inflammation may be reduced or eliminated due to dermaplaning, offering improved acne-fighting benefits in certain cases. 


WHO SHOULDN'T GET THIS TREATMENT? 
Although dermaplaning is suitable for most skin types, it isn't safe for people with extremely sensitive skin, active acne breakouts or inflammatory skin conditions like rosacea or eczema. In these cases, dermaplaning could further irritate the skin and even spread the infection. If you're unsure whether dermaplaning is right for you, consult with a dermatologist first.