WHAT IS A LASH LIFT?
A lash lift is a process where your lashes are "lifted" up and away from your eyes, giving them an instant lengthening and volumizing effect. The treatment involves placing your lashes on silicone pads, which are then "glued" to your eyelids and lash line. 
A perm solution is then applied to your lashes, which helps break the disulphide bonds in the hairs, allowing the lashes to be reshaped. After removing the perm solution, your lashes are "neutralized" with a special solution. The neutralizing step rejoins the disulphide bonds, locking the lashes in their new shape. The process takes about 30 minutes, and the results can last up to 8 weeks. 
WHAT ARE EYELASH EXTENSIONS?
Eyelash extensions are a beauty enhancement that involves attaching synthetic lashes to the natural lash line to create a fuller, longer look. The lashes can be made from various materials, and are available in a wide range of tints and styles. 
Extensions are usually applied by a trained professional using special adhesives and can last up to 6 weeks  with proper care.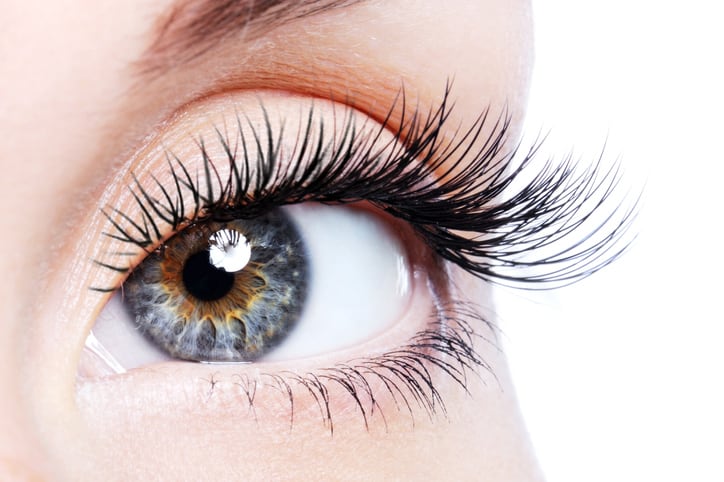 THE DIFFERENCE BETWEEN EYELASH EXTENSIONS AND LASH LIFTS
Eyelash extensions are individual strands of synthetic glued to your natural lashes. They can be worn for several weeks and require regular maintenance (usually every 3-4 weeks). On the other hand, lash lifts are a semi-permanent treatment that curls and lifts your natural lashes. The results can last for up to 6-8 weeks , and re-lifts are performed every 4 weeks.
For the best results of both eyelash extensions and lash lifts, it is crucial to choose a reputable salon that uses only the safest and most gentle products. Plus, they can help you achieve a glamorous look for any occasion!
PROS OF LASH LIFTS
Lash lifts are a great alternative to lash extensions, and they can give your lashes a natural-looking curl that lasts for weeks. They are also much less expensive than lash extensions and relatively quick and easy to get. Lash lifts can also be a good option for people who have allergies or sensitivities to the ingredients used in lash extensions. If you're considering a lash lift, find a qualified esthetician with experience performing the procedure.
CONS OF LASH LIFTS
First, Lash lifts only work on natural lashes- so if you have lash extensions, you'll need to remove them before your treatment. Second, the results only last around 6-8 weeks, so they do require some maintenance if you're looking to upkeep the look. Finally, Lash lifts can be costly, averaging around $100 per treatment. So if you're on a budget, you may have to save up! 
PROS OF EYELASH EXTENSIONS
Eyelash extensions can give you longer, fuller lashes that look amazing. Not only will they save you much-needed time in the morning (no need for false lashes or mascara!),but if done properly by a skilled artist, they won't cause any damage to your natural lashes. . With proper care, your lash extensions can last several weeks before needing a fill.
CONS OF EYELASH EXTENSIONS 
Eyelash extensions' major 'con' is that they can be pretty expensive to maintain. Once the initial application is made, you will need to return to the salon every few weeks for touch-ups. In addition, eyelash extensions can damage your natural lashes when misapplied. The glue used to attach the extensions can cause irritation and inflammation and some clients may be allergic or sensitive to the ingredients. 
Finally, eyelash extensions can be pretty high-maintenance. You will need to take extra care when cleaning your face and applying makeup, and you'll need to wash your lashes with a special cleanser and brush every day if you don't want them to shed prematurely.  
LASH LIFT VS. LASH EXTENSION FOR MY CLIENTS, WHICH TO CHOOSE?
So, which one is suitable for your clients? It really depends on their lifestyle and personal preferences. If they want fuller and longer lashes that will last for weeks at a time, eyelash extensions are a good option. However, a lash lift might be better if they're looking for a more natural look or don't want to commit to regular upkeep. 
WHERE CAN I DO A LASH LIFT COURSE CERTIFICATION
International Beauty Institute offers an online lash lift and tint course!