Skylar @skysthelimitaesthetics​
After graduating, Skylar pursued her passion project of bringing confidence to her clients.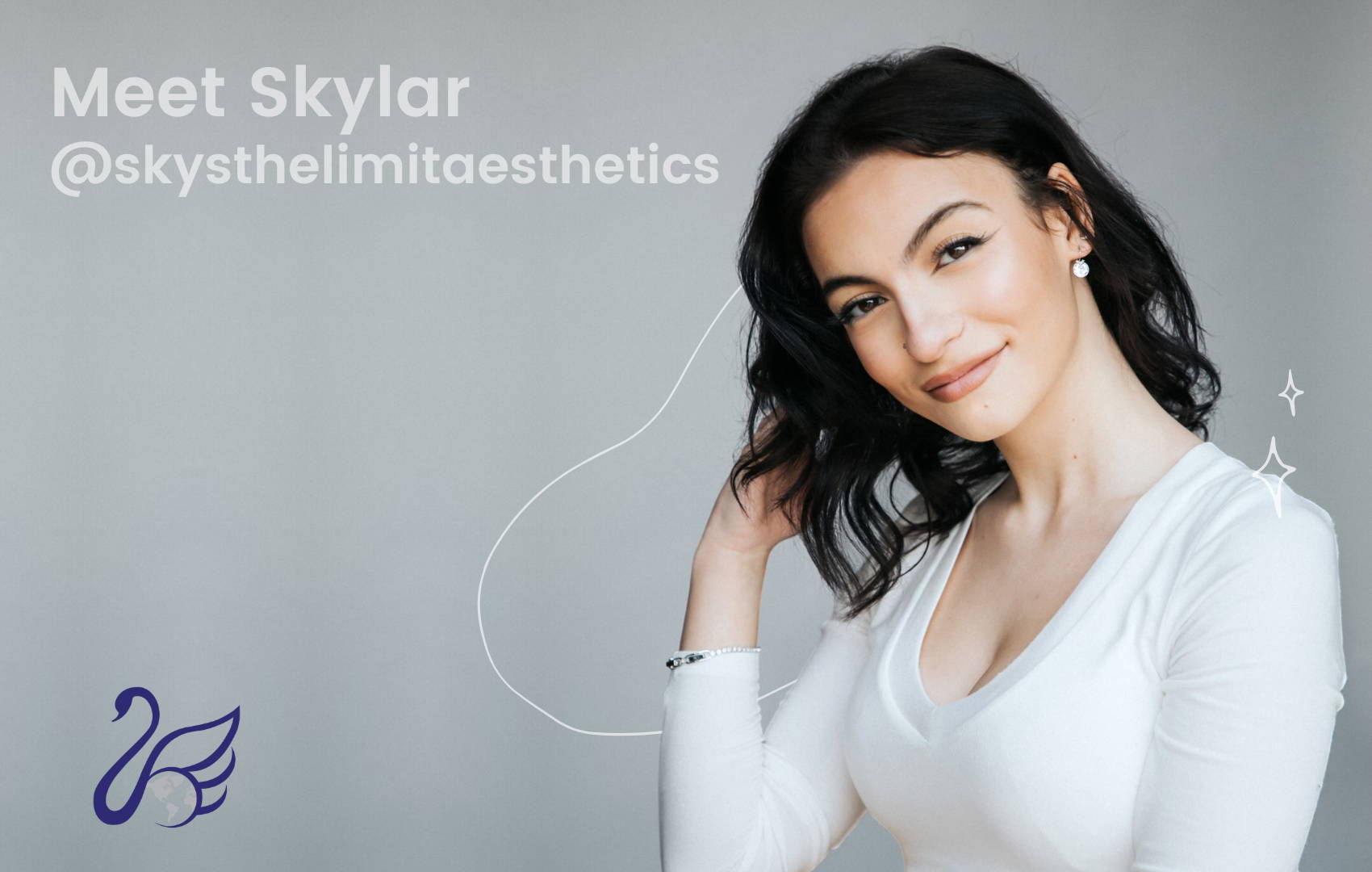 What do you love most about what you do?
I love making people feel good about themselves and making them feel more confident in their skin. Because of covid lockdowns, I have not been able to provide services for my clients, so I came up with the idea of self-care at home. Starting a passion project such as my self-care boxes has made me even that much more in love with what I do. Self-care is a big part of our mental health and is crucial in times like these. When you look good, you feel good!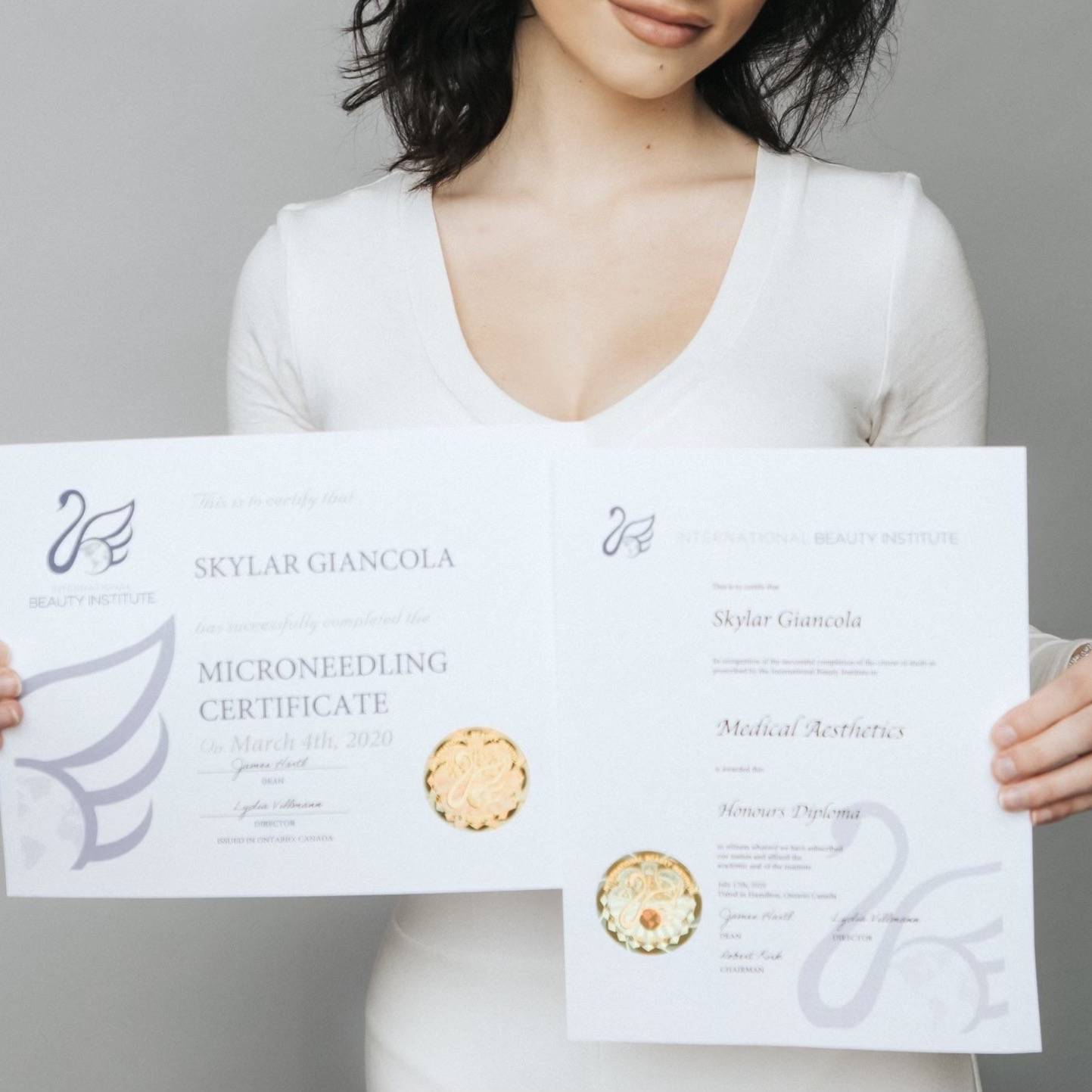 What were your favourite things about the course(s) you took with us?
My favorite thing about the medical aesthetics course was overall I learned so much. I was very interested in the lasering course so I would say getting to know about the lasers and getting to work hands-on with the laser. I was very happy with the top of the line equipment, that we were given the opportunity to have hands-on experience with and following the proper procedures and protocols. The facility was professional and had updated equipment and treatments.
How did the course(s) contribute to your career and are you now doing the job that you wanted?
This course gave me the knowledge and confidence to get to where I am at now. I am very happy and pleased with how amazing this course was and how it has gotten me to this point in my life by being able to help people with their skin care needs and running my business! As of right now, covid has made it a bit challenging to get hired at a medical spa but that hasn't stopped me from starting my business off slowly. I provide treatments that I am most comfortable and confident in doing, as well as starting my selfcare boxes. The course has helped me immensely.