After graduating, Amanda gained success as a small business owner and beauty professional!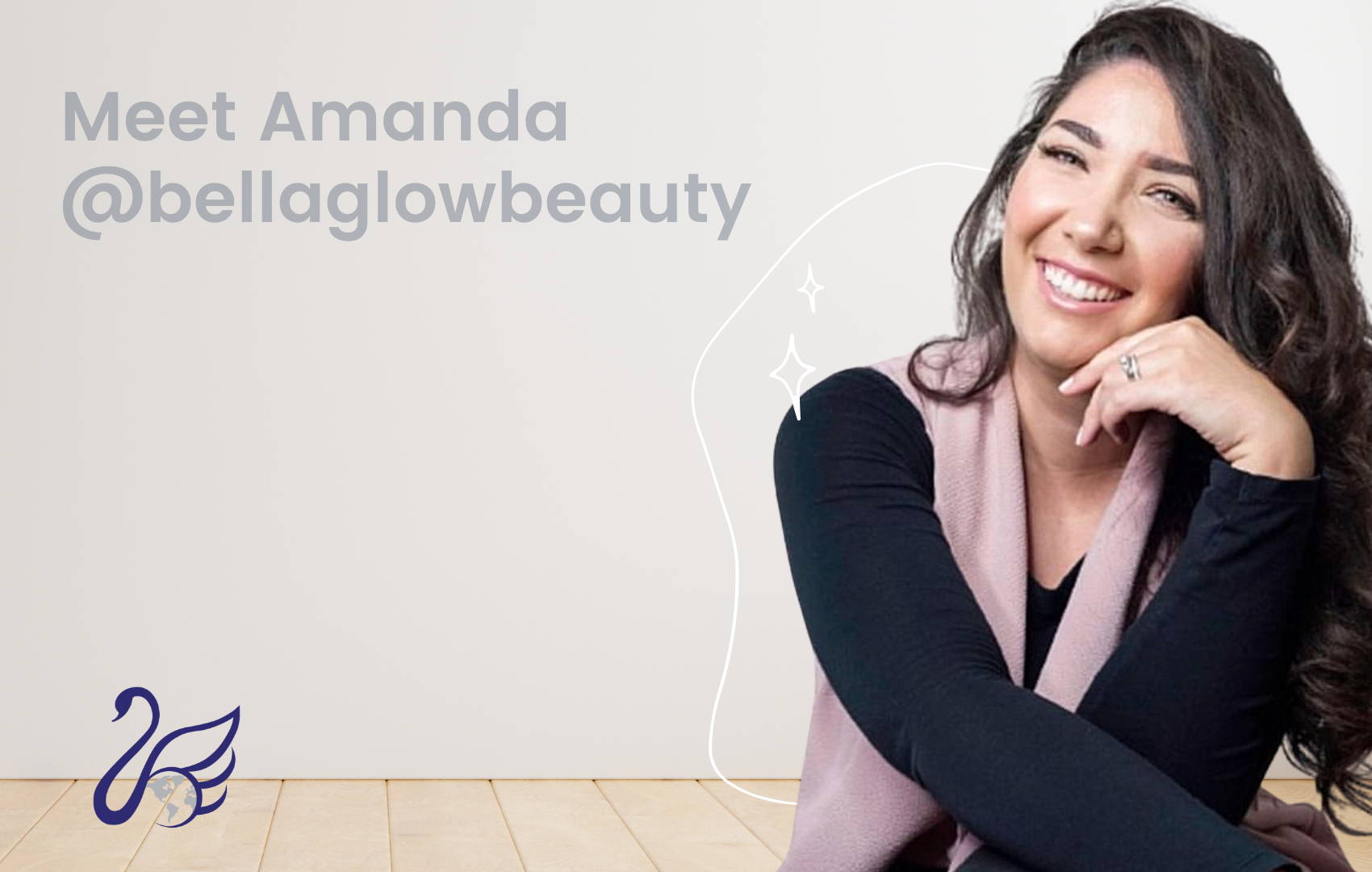 What do you love most about what you do?
What I love most about what I do is not only making women feel beautiful in their own skin but also educating them on skin health – the do's, don'ts and essentially, how skin works. Most people don't have a sense behind the science of skin, and loosely trust influencers and low quality skincare products to deliver them the results they think they need to achieve. When in reality, skin is never going to be perfect, there's going to be ups and downs with it. By being alongside my clients each step of the way in their skin journey, and seeing their faces and soul glow with happiness is what nudges me to keep doing what I'm doing!

What were your favourite things about the course(s) you took with us?
My favourite things about the two courses (Dermaplaning and recently, lash lift and tints) that I took is the quality of the courses and the support I have received from my instructors, both in person and online. Both of the courses I took, 1 being online and 1 being in-person were taught at a very levelled pace, making it easy to understand and follow along. The support from the instructors is so welcoming and reassuring. This always makes any learning experience much more enjoyable and for me personally, I am able to be confident in what I am learning!
How did the course(s) contribute to your career and are you now doing the job that you wanted?
In the summer of 2021, adding Dermaplaning to my list of skincare treatments was one of the best decisions I have made. Not only did it attract new clients, but it also broadened my knowledge as a skincare specialist to learn a new technique associated with treating skin. Recently, I decided to add Lash Lift and Tints to expand on the list of services I offer. Because Bella Glow Beauty is NOW my full-time job, all the additions I have made to my business through the courses at International Beauty Institute is contributing to my continued success as a small business owner and beauty professional! Thank you International Beauty Institute for all the support and for continuing to follow along with me in all that I do!